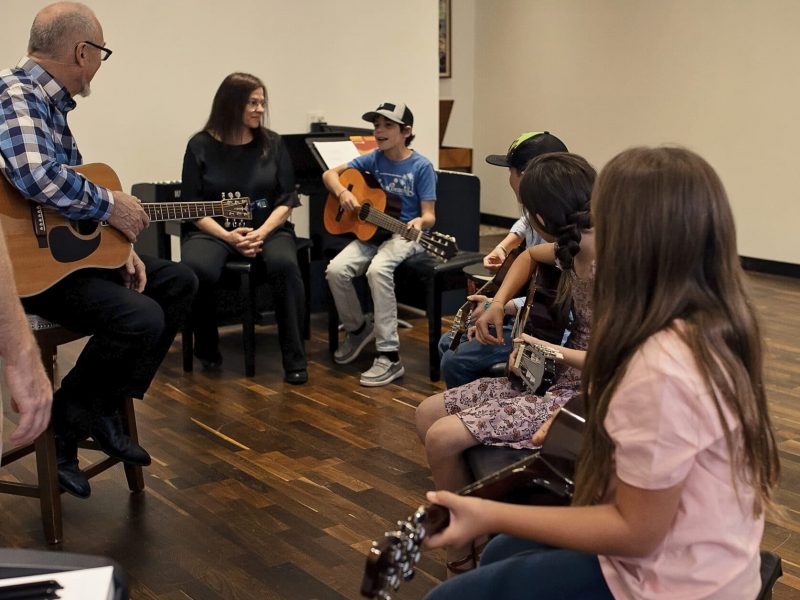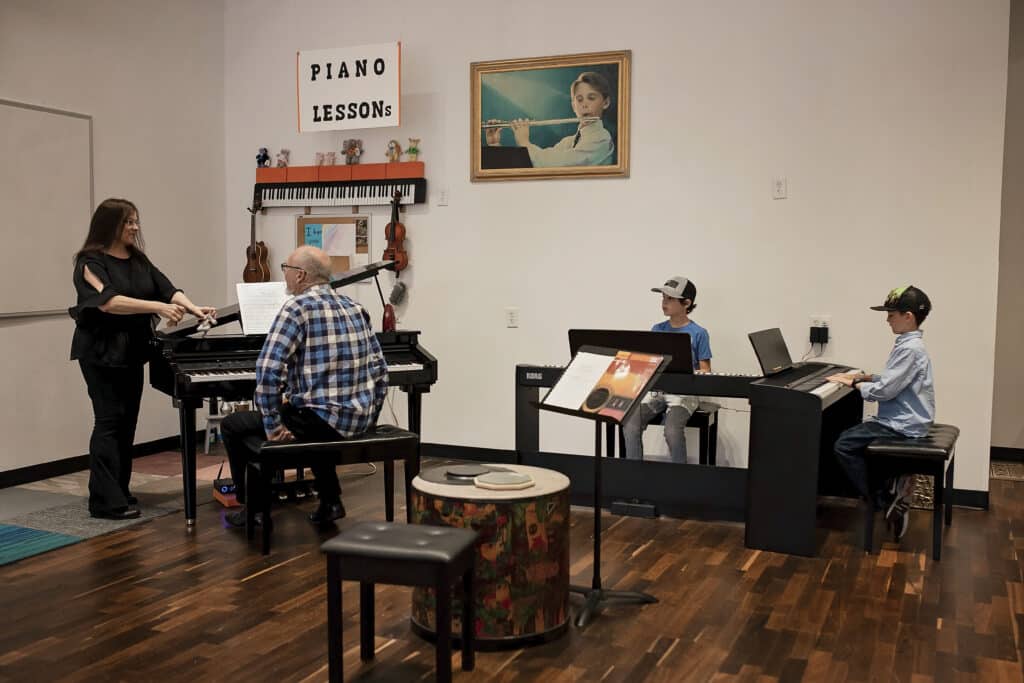 Sparks Music School provides unique open and private group lessons as well as hybrid lesson plans. We have daily group lessons as well as remote at home lessons on all major instruments. We are a school for all age ranges. You are never too young and you are never too old to learn at Sparks Music School.
"I am learning percussion at Sparks. Mike is wonderful at teaching, he puts his soul into what he is doing in order for us to learn."
"Sparks Music School is a really fun place with nice people who teach you the instrument you want to learn or instruments."
"My son Liam is a student at Sparks Music School. Liam has been very excited to be learning here. His confidences level has grown, he loves it. It's a fun environment here and the teachers really care. If you are looking for a music school for your child, I highly recommend Sparks Music School."
"I myself was a childhood music student who showed talent in clarinet at age 7. I continued to join orchestras and receive private lessons throughout high school. Out of the 12 states on the east coast public school systems I was ranked number 2 in the all east orchestral music competition. I also played in the Philadelphia youth orchestras. The excitement and class structure displayed today at my 4 year old daughter's 2nd music class was outstanding. It's a group music class, one teacher playing piano, one walking around helping students. My daughter is high energy and she was focused and participated the entire class. She's collecting gems to get a treasure box reward. As a whole, the teaching style is everything I would dream of for my daughter and I can tell that the business is focused on spreading musical excitement to its students. Very impressive highly recommend trusting these people with your kid's musical talents. As a musician I did!"
"My son Ellington is in their Little Mozart's class and he loves it. There are lots of fun and educational activists in a small group to keep the little ones engaged. My husband and I are both musicians and we were looking for a place that could teach solid musical fundamentals in an age-appropriate manner. I would highly recommend."
"I remember how excited I was when I first noticed that Sparks Music School was opening soon in Granbury, Texas! As soon as I saw that the doors were open, I called for information. Meredith offered me a very flexible schedule to select from, for the best day and time for me to begin music lessons. On the first day, I was greeted by Mr. Micheal and Miss Shelby, and I have grown to love Sparks Music School! It is a new, innovative, refreshing place to learn from the best music teachers around, with years of teaching experience and music background. Always a happy place, and I always leave each lesson with more knowledge than I ever thought possible. Whether you are an adult student, a parent looking for the perfect music teacher for your children, or even if you are just curious how the whole thing works, stop in and meet the staff, check it out, and learn a new song! I can't wait for my next lesson!"