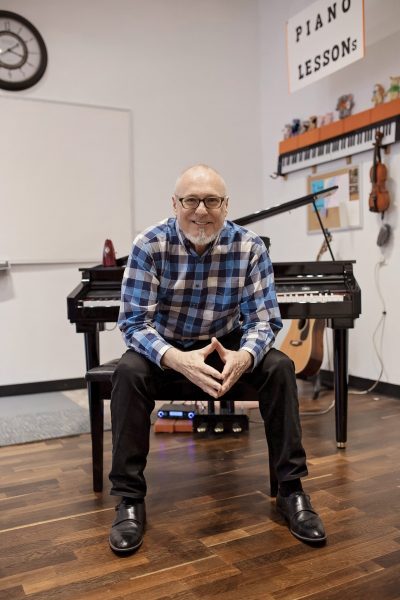 Michael David Manning, BMusEd. is an American music producer, educator, and playwright. He is also the creator and co-author of the ABC123 System of Diatonic Harmony, a 15-step music learning curriculum designed for musicians at all levels. Michael is a 2003 Graduate of The University of Nevada, Reno: Bachelor of Music in Music Education (BMME).

Michael has been honored to write several orchestral works under grant for the University of Nevada, namely Children of The New Century and the Trembling Leaves Piano and Quartet which was presented to President George W. Bush after 9/11 by the University of Nevada Music Department. Michael is also a playwright and has written and produced music projects for The Center Street Mission and His Little School of Reno Nevada as well as being the curator of the Michael David Manning YouTube channel.

Currently, Michael is a producer, musician and writer for Power Light Records and is developing a catalog of modern songs working with Tom Gordon's Imirage Sound Labs and SG Studios' Greg White. Previously, Michael was the cofounder of Sparks Music Center in Sparks, NV—Nevada's largest Music and Dance facility from 2003-2017.

Most notably, Michael is co-owner of Sparks Music School in Granbury Texas and will be devoting himself to students and staff as Chief Creative Director, overseeing operations, curriculum instruction and instructor training.
Piano Instruction through Advanced.

Moody Bible Institute, Music and Music Education.

Shelby has been an adjunct piano instructor for Texas Academy of Faith and Arts, (TAFA)for 24 years. Her career has been full of a multitude of support roles accompanying students choirs and music groups.

Shelby studied with several great teachers spanning her early and later years: Carol Capp, Gary Rownd, Arreola Merukoo, Jose

Shelby is also co-teaching and serving as Lead teacher for all departments.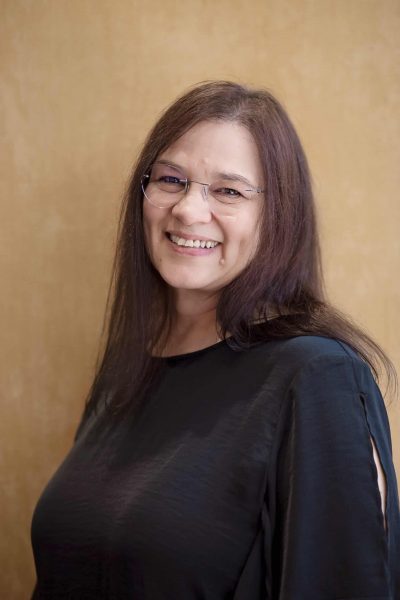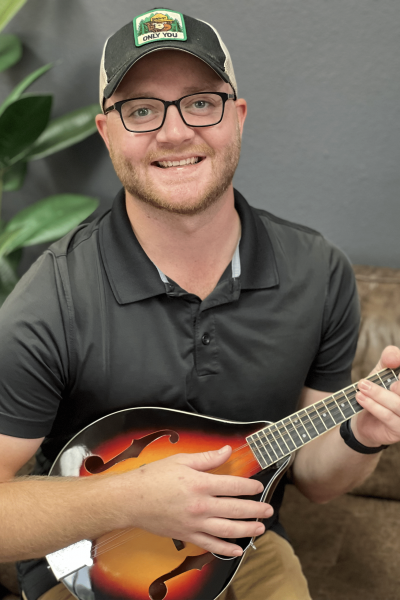 Taylor's passion for music blossomed at an early age, deriving from his mother's affinity for 90's grunge. He spent two impressible years in High School playing in bands with friends but later transferred to a Collegiate High School where he graduated with a diploma and an associate degree.
Since graduation, Taylor has been pursuing music full-time both as a performer and a teacher. He has played in numerous bands of varying genres, performed in several different states and venues including the American Airlines Center and Toyota Stadium, and has taught students of all ages and skill levels over his nine years as a private instructor.
Meredith has always had a strong love for music. Growing up in a family of musicians, she has many fond memories listening to her dad practice his guitar or saxophone in the living room or her mom playing the piano at church. Her love for music inspired her love of dance. She became the "black sheep" of the family, loving to dance to the music her family played rather than joining the band.
At 19 she became a professional ballroom dance instructor beginning a 12 year dream career for her. She loved getting to introduce students to the art that she was passionate about and watch as their confidence grew on the dance floor. At 26, she also began managing the studios she taught in.
In 2021, she married her husband, Trenton, and decided it was time to begin a new chapter in her career that would provide a better schedule for their growing family.
Meredith is so excited to be part of the Sparks family. She loves helping make your musical journey as easy as possible and is here to help with any questions. She is also excited to explore her love of music by taking lessons at Sparks herself!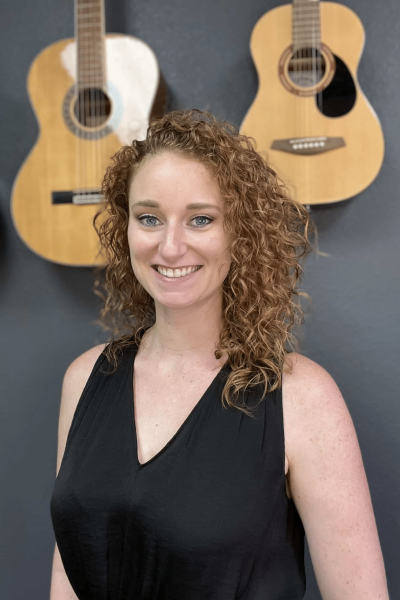 Learning Has Never
Been Easier!